There is so much to see and do during your stay at Vanora's Cottages: whether it's exploring the local area or using it as a base for exploring further afield, there really is something for everyone.
Walking
In addition to the itineraries offered by the Cateran Ecomuseum, there are plenty of other lovely local walks around Alyth and the surrounding area, including the dramatic waterfall at Reekie Linn. The Angus Glens are a short journey away and are a fabulous location for walks of all grades from a gentle ramble to a challenging hike. The Walk Highlands site has some great information on walks in the area, including downloadable guides and is well worth taking a look at as you plan your walks.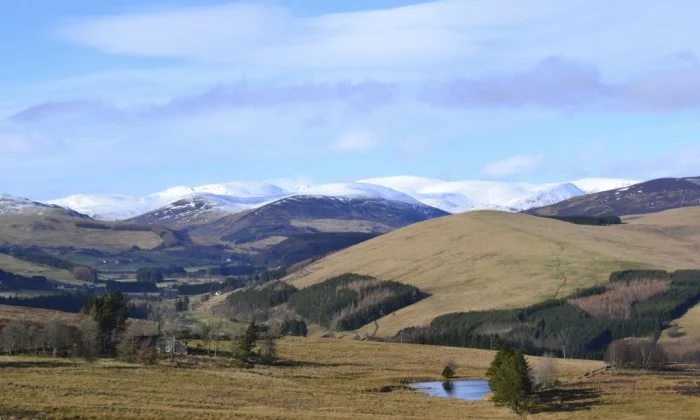 The Cateran Trail
The Cateran Trail is a 65 mile circular route which starts and ends in Blairgowrie, and passes through Alyth. Based on ancient drovers paths it takes you through some of the loveliest countryside in the area. It is a great blend of riverside and woodland, open moorland and glimpses of the Highlands. You don't have to walk it all on one go of course: it can be split into 5 or 6 walks ranging from 4 to 7 hours in length. We can arrange pick up and drop off throughout the stages if required. 
Distilleries
No trip to Scotland is really complete without a trip to a distillery. Locally there is Edradour situated between Alyth and Pitlochry, famed for being the smallest traditional distillery in Scotland making single malt by hand. The Famous Grouse Experience  offers tours at their Glenturret distillery and some of the most famous whiskys in the world are created in Speyside which can be reached easily from Alyth.
There is plenty of fishing in the Alyth area from stocked lochs for trout fishing at Ledyatt and Butterstone to river fishing for trout and salmon on the Rivers Ericht, Isla and Tay.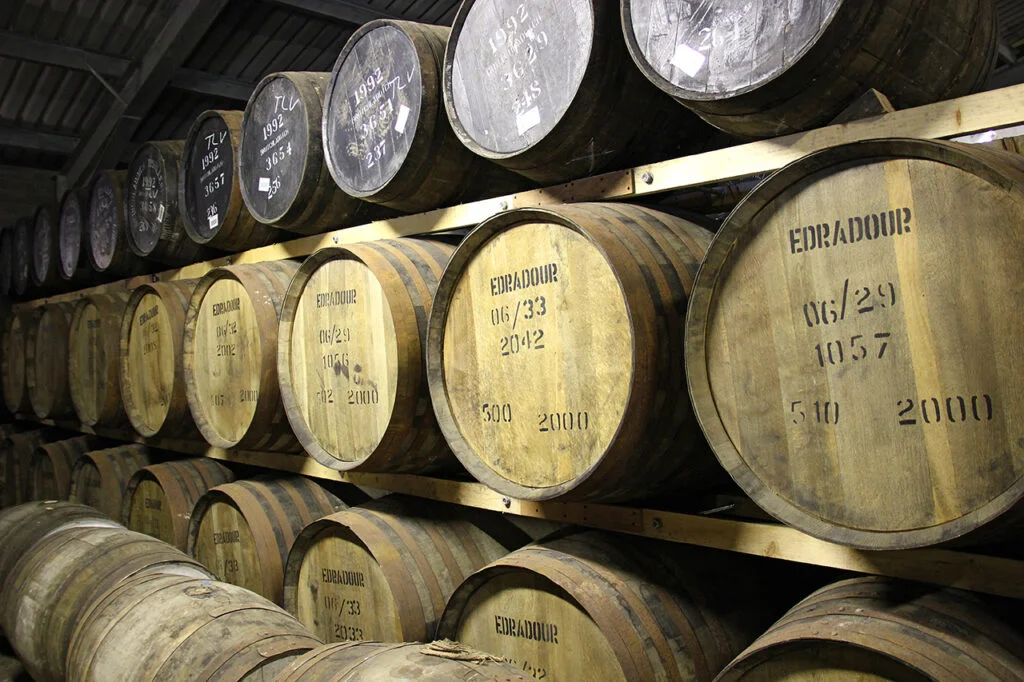 Family Friendly
There's plenty of family friendly things to do from your doorstep in Alyth, from strolls through the Den 'O' Alyth to our very own Bike Trail. You can go on Beaver Safari's along the Ericht, Kayaking & Canoeing in nearby lochs and there's lots more in nearby Perth & Dundee too. In addition to fabulous castles like Dunottar over on the east Coast you can enjoy amazing beaches like Lunan Bay.
Road, Gravel & Mountain Biking 
The Cateran Ecomuseum has 14 pre-designed cycling routes to suit all ages and abilities from the stunning Monega Pass to the gentler road bike rambles across Strathmore. We even have our own bike park in Alyth which opened in June 2014 which consists of a pump track, a small skills loop and a section of blue grade trail.
Snow Sports
Glenshee Ski & Snowboard Centre offers the UK's most extensive skiing and snowboarding facilities with 22 lifts and 36 runs and an amazing diversity of natural terrain for all standards of skiers and snowboarders. 
Wildlife
There's not shortage of wildlife experiences around Alyth. For bird watchers, the Loch of the Lowes, haunt of Ospreys is nearby and the Montrose Basin reserve about forty minutes drive. The Den Of Alyth is home to red squirrels and beavers can bee seen at one of Scotland's newest rewilding projects, Bamff Wildland, just outside the town. We also have our own local micro business specialising in guided wildlife walks and tours throughout Perthshire, Perthshire Wildlife who will collect you from your accommodation and escort you to the top wildlife spots of the area.