Alyth is ideally located for exploring much of central Scotland.
Gardens
Cluny House Gardens is a woodland garden specialising in Himalayan plants, started in 1950 by Bobby & Betty Masterton. It has an important collection of Asiatic primulas including candelabras and a large collection of Trilliums, Arisaemas, Lilliums, Erythroniums and specimen trees including the widest girthed Sequoiadendron in the UK. The garden is also very important for a population of Red Squirrels. Cluny is cultivated organically with no pesticides or insecticides. Branklyn Garden, made by John and Dorothy Renton between 1922 and 1968 and managed by The National Trust for Scotland, holds the National Collections of Lilies, Rhododendron and Meconopsis (Himalyan poppies). Drummond Castle Gardens is an old castle with a fine nineteenth century garden including a multiplex sundial, carved by Charles I's master mason, which survives from the 1630s.
Castles
Within a short distance from Alyth you can visit Blair Castle, the ancient seat of the Dukes and Earls of Atholl, Scone Palace, once the crowning place of the Kings of Scots, Glamis Castle, the ancestral home of the Earls of Strathmore for over 600 years and Dunottar Castle, one of our favourites, a dramatic and evocative ruined cliff top fortress in a truly stunning setting which at one time was the home of the Earls Marischal.
Cateran Ecomuseum
One of only two 'Museum's Without Walls' in Scotland, the Cateran Ecomuseum connects visitors to the people, places and landscapes of eastern Perthshire & western Angus through a series of walking, cycling & car itineraries. Each links you to points of natural and cultural heritage interest that stretch back across 6,000 years of human history and 400 million years of geological history.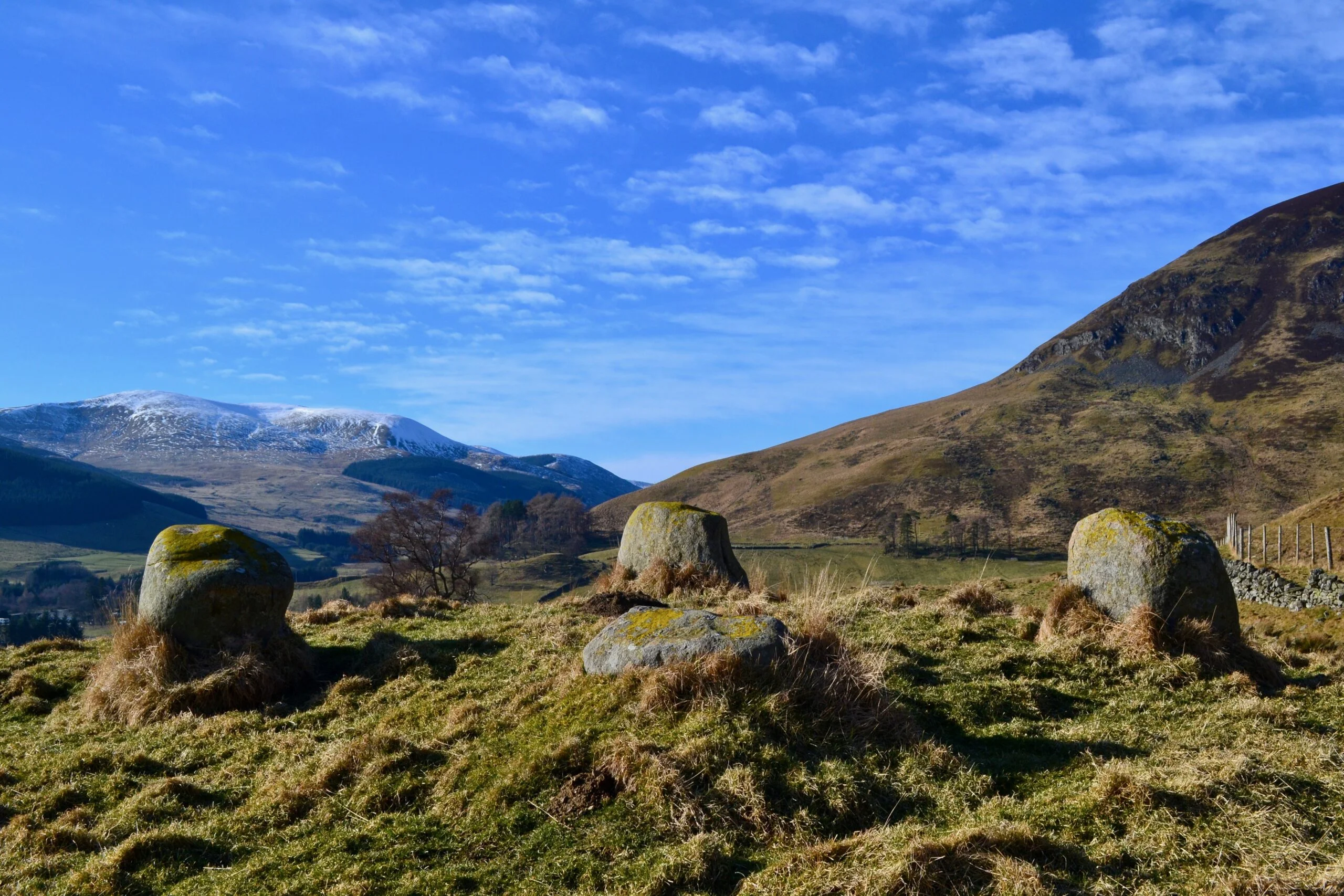 Dundee
Once home to shipbuilders, jute mills and jam producers, Dundee is a vibrant city on the north bank of the River Tay. It is home to V&A Dundee with its stunning building by Kengo Kuma, the Discovery – the ship that took Captain Scott to Antarctica, the Science Centre and Dundee Contemporary Arts.